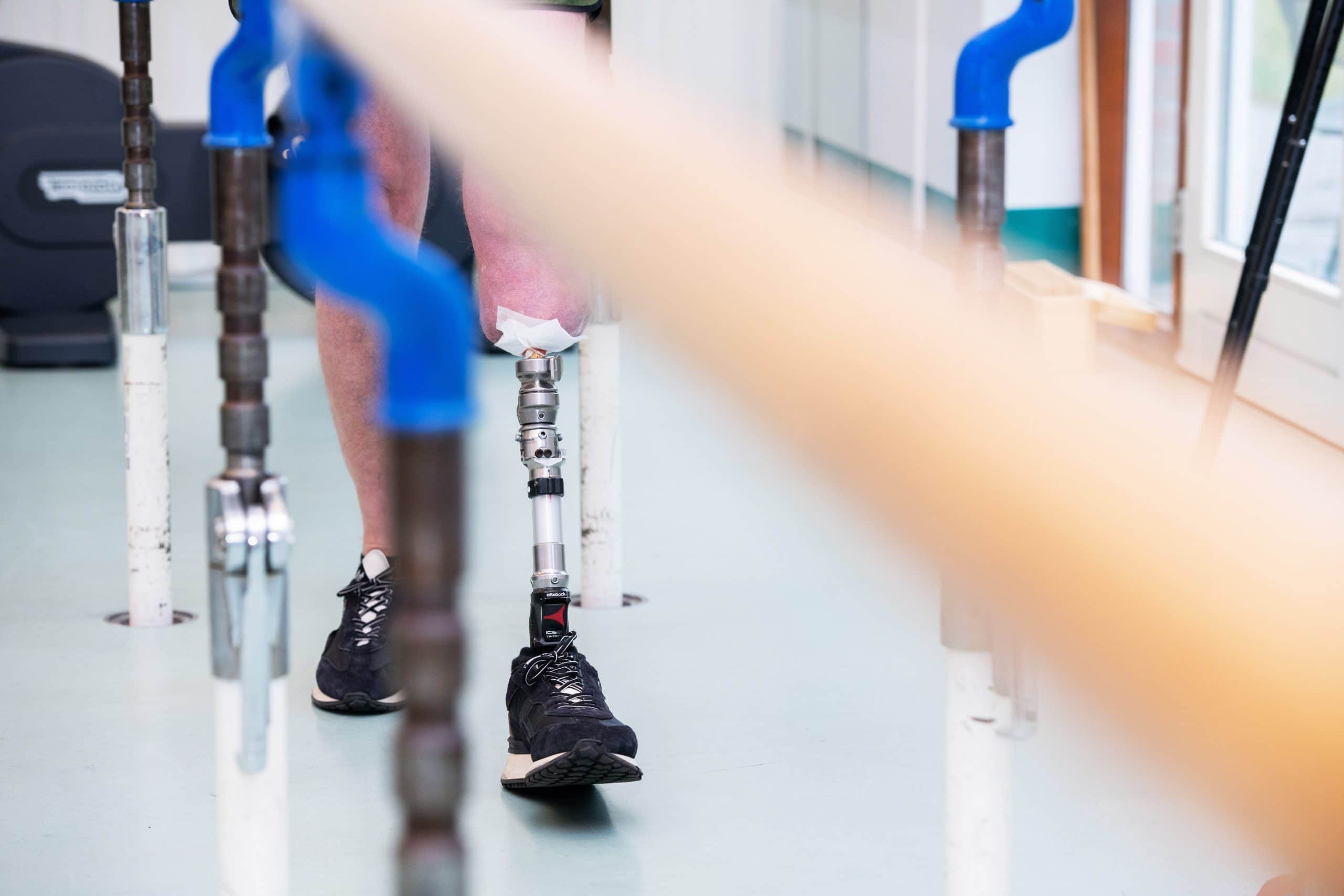 Click prosthesis care and information about pain
Note: The stoma should be cleaned twice a day to prevent infections. Stoma care starts from the first day after surgery. In the first 3-7 days the stoma can still bleed, which is why the stoma must be carefully rinsed with the shower head. If the stoma continues to bleed; rinse with cold water and then apply a number of split gauzes, press firmly and rest (put the stump high). In case of persistent problems, contact the doctor.
Cleaning the stoma
1. Remove the gauze
2. Rinse the stoma with an oral irrigator (eg Braun Oral B, Oxyjet or the Panasonic Dentacare Oral Irrigator EW 1211). The Oxyjet has a large water reservoir and different water jet settings. This device costs about €70 - €100 and can be ordered online.
3. Brush / floss away stubborn yellow batter with gauze and soap and water
4. Also make sure the implant is clean and free of deposits
5. Massage the skin and muscles while rinsing and make sure there are no adhesions between the soft tissues (skin and muscles) and the implant
6. Na het spoelen het stoma afdrogen met schone handdoek en eventueel afdekken met een gaasje van 10 x 10 cm (uitvouwen, om de pin draaien en knopen)
If the stoma is inflamed (pain, redness and pus formation):
2x daily, after cleaning the stoma, treat with choorhexidine 0.5% in alcohol 70% (eg Sterilon available at the drugstore)
Apply Fucidin hydrophilic cream (tube 30 g; 20 mg/g) 2x daily on and in the stoma (available at the drugstore)
If, despite everything, the stoma remains restless (pain, redness and pus formation) ask your doctor for a prescription for a 10-day course of antibiotics
If game meat grows on the edge of the stoma:
Apply Terra-Cortril + Polymyxin B eye ointment (hydrocortisone/oxytetracycline/polymyxin B) twice a day after cleaning the stoma (prescription from your doctor). Stop using the ointment as soon as the game meat is gone.
If the stoma is dry and sticks to the pin:
If necessary, apply 1 to 2 ml of Instillagel (11 ml syringes: lidocaine hydrochloride 0.23 g – chlorhexidine gluconate 0.0057 g, via prescription from the general practitioner/rehabilitation doctor) every hour of the day in the stoma using a Medela silicone attachment (available from the rehabilitation physician) placed on the syringe of the instilla gel. Rinse the silicone attachment after use with warm water and reuse. NB use the gel frequently in case of complaints.
Or smear the stoma and pin with Vaseline.
Examples stoma irrigator