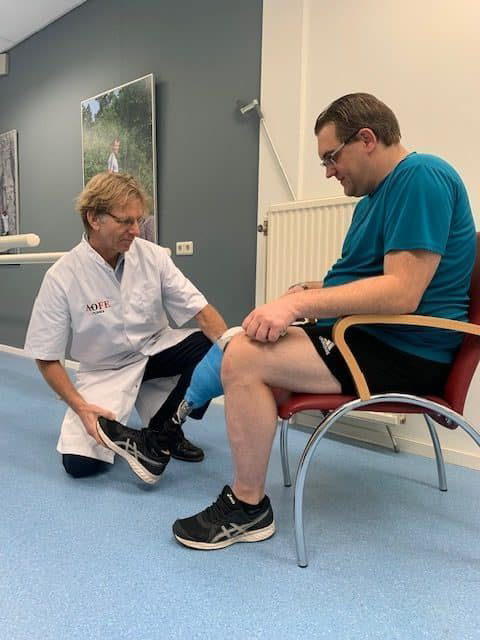 Primary amputation with or without osseointegration prosthesis
Surgical treatment of your stump or primary amputation may be required for a nonfunctional or painful extremity. In consultation with the prosthetist and the surgeon, your rehabilitation doctor will assess whether you are eligible for this treatment. Especially upper or lower leg or arm amputation with or without osseointegration system with complaints that do not respond sufficiently to conservative treatments, resulting in a limited quality of life in the long term due to pain or other complaints, can be a good indication for surgical treatment.
When is a primary limb amputation necessary

Usually after a serious accident or infections with often various operations, an arm or leg can be so mutilated that an amputation is the best solution as the last option. Because there are few surgeons who specifically focus on arm and leg amputations and reconstructive surgery such as osseointegration is still little known, amputation is not often recommended. Many people with such a functional or painful arm or leg are also insufficiently aware of the possibilities after an amputation. Primary amputations in the AOFE Clinics can be performed by a highly experienced and dedicated team of specialists at every level in close consultation with a rehabilitation physician and prosthetist.